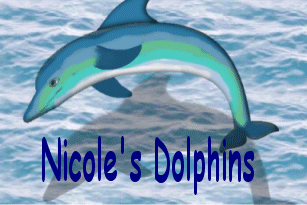 http://nicolesdolphins.tripod.com
Welcome to my dolphin site! This site is a part of Aquaticus!
As you can probably tell I redid the site,which I've been doing to most of my sites!
If you love dolphins your in the right place! If you want me to add something or just want to tell me what you think email me!
Last Updated May 18,2003