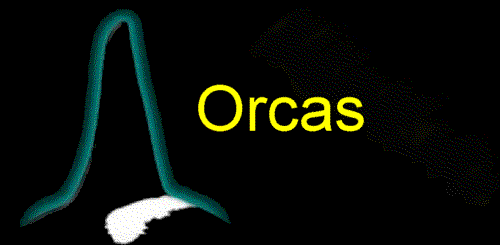 Killer Whales or Orcas are the largest member of the dolphin family.
Profile:
Scientfic name: Orcinus orca
Lenght:female: 17-19.5 ft
           male:15-25.5 ft.
Weight:male:10.5 tons
           female:7.5 tons
Diet:numerous fish,squid and other marine mammals
        gulls,penguins and turtles.
Habitat:inshore and offshore;equitorial waters to polar ice  
Famous ones: Keiko,Shamu and Lolita 
Links:
Orca Homepage
OrcaFreak!